New South Wales, Australia
February 21, 2022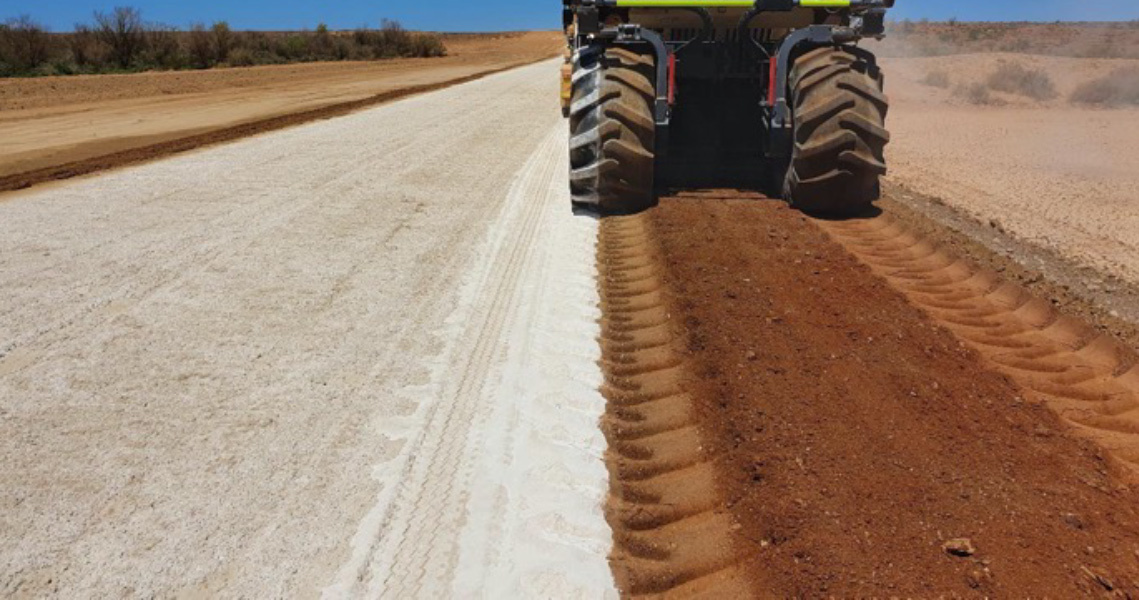 Set to transform freight movement throughout Australia's eastern states, the Australian Rail Track Corporation's (ARTC) Inland Rail is the country's largest freight rail infrastructure project and one of international significance.
The 1,700km rail network, which connects Melbourne and Brisbane via regional Victoria, New South Wales and Queensland, is being constructed in 13 separate projects. Elaborate engineering solutions are being implemented to enable the network to cross the challenging Condamine and Macintyre floodplains, while the project will also see the construction of the second-longest freight tunnel in the Southern Hemisphere.
One of the largest and most complex stages of the project is the 184.7km rail corridor from Narrabri to North Star (N2NS). This stage will see 299,880 sleepers removed, nine new bridges installed, 68 crossing upgrades, and the installation of 6,344 precast culverts and 341,225 concrete sleepers.
Underpinning this stage is Graymont High Calcium Quicklime.
Used to modify and stabilise subgrade soils, Graymont Quicklime is being supplied from the Graymont Charbon plant which was recently reopened at the end of 2019 in response to increased market demand. It is one of four Graymont sites spread across New South Wales and Queensland that can provide a reliable domestic supply option of high-quality lime to the project.
The Charbon plant has capacity to store 10,000 tonnes of Quicklime on site, ensuring that ongoing high demand and peaks in demand can be managed for the project.
In addition to supplying Inland Rail with High Calcium Quicklime, Graymont is also providing onsite storage solutions, technical support and maintenance of lime storage equipment.