Melbourne, Victoria, Australia
February 21, 2022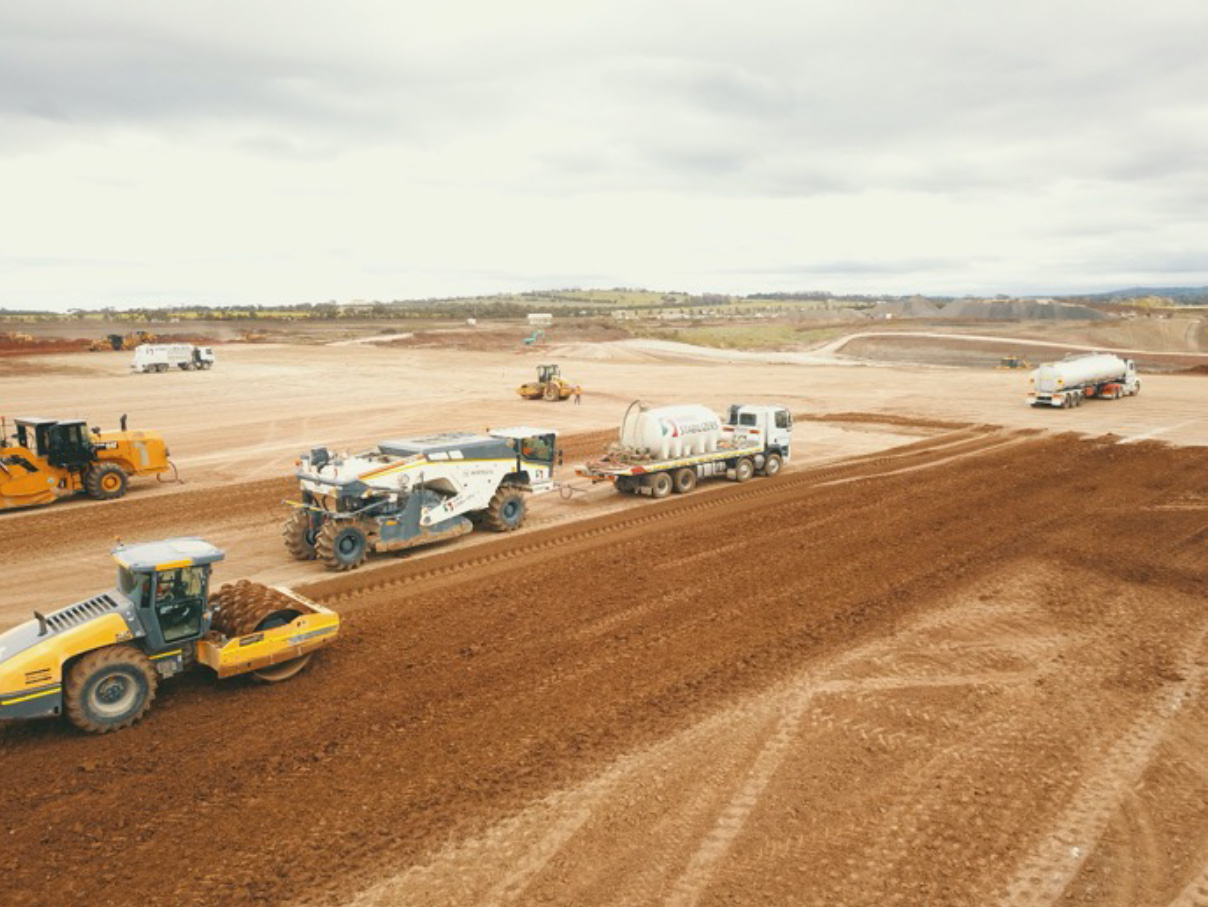 Client
Hiway Stabilizers Australia
Described as a city-shaping project, the West Gate Tunnel is set to enhance connection between Melbourne's western suburbs and the inner city. Current access into the centre of Australia's second most populous city, via the West Gate Bridge, is at capacity. The West Gate Tunnel will ease congestion on both the bridge and the West Gate Freeway, as well as reducing the number of trucks on the city's residential streets.
This vital transport alternative will see the widening of the West Gate Freeway from eight to 12 through lanes and the construction of twin tunnels - a 4km-long outbound tunnel and 2.8km-long citybound tunnel.
Providing strength and stability to the existing clay and soil in the project is Graymont High Calcium Quicklime.
Quicklime assists to chemically modifies and improves the soil properties, in turn increasing the strength and stability of the soil upon which further construction can be undertaken. Graymont is also providing Hiways, the project's pavement improvement specialists, with Hydrated Lime. This will be blended into the foam bitumen to seal the area.
The West Gate Tunnel project, which commenced construction in 2018, will provide benefits beyond Melbourne's transportation challenges, with the creation and revitalisation of community green areas and construction upgrades of more than 14km walking and cycling paths.